Personal loans up to R300,000
Low-interest starting from 10.5%
Repayment up to 60 months
In-page navigation
---
Author FNB Bank. Screenshot of FNB Bank website.


[Accessed April 30, 2018]
About FNB Bank
Access an easy and affordable personal loan in no time with FNB.
They're one of the oldest and most popular banking firms in the country, not only because of their competitive services and financial products but because they insist on delivering only the best customer service to all South Africans.
Choose progress, innovation, and great service
First National Bank is a corporation that is devoted to its customers and constantly upgrading its products, processes, and systems. When you work with them you know that you're getting only the best in South Africa.
With their well-trained and experienced team you can expect to receive the most professional and efficient customer service.
How much should I borrow
When it's time to calculate your ideal loan amount it's best to do this based on both how much you need and how much you can afford per month. The bigger the loan amount the lower the rate and the longer the term.
You must have a good credit history
In order to qualify for a loan with them, you will need to have a good credit history but, they may consider applicants who have missed a payment or two.
You will have to have a stable income and be able to prove that you have sufficient income at the end of the month to make the loan repayments.
FNB Bank Services
With large loan amounts and low rates - there is simply no reason to look anywhere else.
If you need a personal loan, you can easily apply online by logging into your online banking and they will have you sorted in no time. If you've already been conditionally approved simply follow the link to approve the loan!
Borrow up to R300,000 with FNB Bank
They offer low-interest personal loans that range from R1,000 to R300,000 and interest rates as low as 13.25%! With loan terms between 1 and 60 months, you can enjoy the benefit of repaying at your own pace.
FNB is the chosen bank for millions as they cater to both long and short-term loan needs with speed, professionalism, and great rates.
Ensures that you get the best deal
As the leading banking institution in the country, FNB Bank offers South Africans more than just affordable banking - they offer a better way of life for you and your family through their range of long and short-term cash loans.
Secured versus unsecured
For this reason, a secured loan allows you access to better rates and larger borrowing amounts than an unsecured loan. The option that you choose will depend on your affordability, current economic circumstances, and the amount of money that you are looking to borrow.
FNB Bank – Personal loan
Loan Type

Personal loans

Interest Rate

from 10.5%

Loan Amount

up to R300,000

Repayment

30 days to 60 months

Decision

48 hours
Benefits of FNB Bank
Repayment up to 60 months
Fixed interest

rate
Personal loans up to R300,000
We get straight down to business and ensure that you get the best possible deal for your circumstances
FNB is not just a responsible bank that is registered but they are also extremely passionate about their client's financial well-being.
Furthermore they have worked hard to simplify their application process for optimal ease and convenience.
What you'll need:
Personal details like your name, contact information, and ID number.
Proof of residence.
A working bank account where you normally receive your salary.
An existing client
Step 1:
It is super easy to apply if you are already an FNB customer, as you can just easily navigate to loans through the app and enter your gross and net income to verify what they already know about you.
Step 2:
Tap on agree and immediately access the funds.
Are you a new client
Step 1:
Click on apply.
Step 2:
Enter your name and your ID number.
Step 3:
They will give you a quick call back to confirm the amount you need as well as the amount you can afford. If it is needed for a proof of income or bank statements, they will instruct you on how to easily upload it.
Usually, they are able to give you an instant answer on the phone and you can then agree to proceed. They will then also send you your contract.
Step 4:
You will be able to access the money within a few hours.
Do it yourself with an FNB personal loan
Have you been putting off those home renovations? FNB understands the discomfort that accompanies borrowing which is why they suggest that you take a look at their highly competitive loan options.
Gone are the days of daunting paperwork, long queues, and financial migraines. Their personal loans can help you to get exactly what you need when you need it.
So, if you have been set on getting a pool fitted, retiling the kitchen, or building that extra bedroom for junior then they will help you to get it done. Finance does not have to be difficult.
Benefits of becoming an FNB client
Speed and convenience.
Instantaneous approval.
Quick verification process.
Clarity and transparency.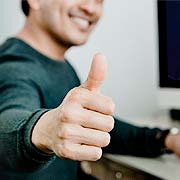 FNB Bank is a trusted & reliable provider of personal loans
In our review, FNB Bank adheres to the compliance criteria in accordance with the National Credit Act, where the granting the loan will not cause financial distress to the consumer.
FNB Bank is a registered credit provider in South Africa: NCRCP16
Customer Reviews & Testimonials
"
March 2019
FNB has been dealing with my finances since I got my first bank account as a teenager. I am still completely satisfied with the service and products that I receive. FNB is not just a bank, they a...
Zolani F
— Sibasa —
October 2018
A personal loan from FNB helped me to build-on the extra room that we needed for our future child. One more worry to tick off the list. Thanks, FNB!
Peter W
— Musina —
April 2019
Online all of the time thanks to FNB! I work a lot of shifts and do not have the time to make it to the bank during the day. But thanks to FNB's online banking I do not need to worry as I can sti...
Thandi J
— Polokwane —
October 2021
They are undoubtedly the fastest bank I know of. Always fast to assist and I have been a happy client for many years now.
Igmar M
— Cape Town —
November 2021
Their service is superb and I have never experienced any issues with them.
Ghana K
— Mooi River —
November 2021
Gotten a great deal on a personal loan with them and their process is super-fast and convenient.
Mashope A
— Nelspruit —
FNB Bank Contact
Contact Number
E-Mail
Website
Physical Address
13, Thebe Hoskins House, 4 Breda St & Mill Street

Cape Town

Western Cape

8001

South Africa
Opening Hours
Monday

09:00 – 17:00

Tuesday

09:00 – 17:00

Wednesday

09:00 – 17:00

Thursday

09:00 – 17:00

Friday

09:00 – 17:00

Saturday

08:30 – 13:00

Sunday

– Closed