Loans bad credit up to R180,000
Low-interest up to 27.50%
Repayment up to 72 months
In-page navigation
---
Author uBank. Screenshot of uBank website.


[Accessed March 10, 2022]
About uBank
Are you feeling lost and frustrated because your loan application was turned down due to bad credit?
It's time to visit your nearest uBank branch. Apply for a personal loan even with bad credit from the bank that was built on compassion.
A rich history and an evolving company
uBank started up in 1975 as a company called Teba Cash financial services. Their goal was to make much-needed financial services available to mineworkers in the gold and platinum mining industry.
Since then, uBank has evolved and broadened the range of services they provide. uBank offers its support and advice to local communities and encourages them to be financially responsible.
uBank will never lend you more than you can afford to pay back. Part of their application process requires you to show them your earnings and bank statements so that they can make sure they don't give you a bad credit loan that becomes a millstone around your neck.
The length of time you'll have to pay back any loan, and the interest rate will depend on your credit history. Because of your bad credit history, you'll be seen as a financial risk and therefore be charged higher interest rates.
uBank also includes three other fees in your repayments
Initiation fees: A fee calculated as a percentage of the loan amount - the amount is split up over the loan term.
Administration Fee: A predetermined and fixed monthly fee.
Credit life assurance premium: This fee is in place to cover the outstanding amount of your loan in case of your death or inability to repay this loan. Credit-life assurance doesn't count as life insurance, and uBank is the only beneficiary.
uBank Services
As an NCR accredited financial institution, uBank offers a range of savings plans as well as access to loans and funeral cover.
Bad credit personal loans are taken into consideration, and even if your application isn't granted, you'll be offered the support and advice you need.
Any financial advisor will encourage you to save money. uBank believes it's the greatest thing you can do to secure your future. Here are a few of the savings plans you can get from uBank.
Fixed deposit accounts
Invest a minimum of R1,00 for between three months and six years in a fixed deposit and watch your money grow. You'll earn higher interest rates if you choose to fix the deposit for a longer period.
You won't have access to the money you put into the account until the end of the fixed term, but the interest can be placed directly into your account every month.
Save together
This shared account allows you and up to 7 others to put your savings together in one account. Whether you and your partner are saving for a car or a group of you want to go to Durban for the holidays, this is a great option. The higher the amount in your savings, the more interest you'll earn!
Enjoy higher interest with Eezisave
You earn higher interest on this savings account, and your money isn't locked down as it would be in a fixed deposit savings plan. uBank doesn't charge you a monthly fee for this account, and you can add to your savings at any time.
uBank – Bad credit loan
Loan Type

Loans bad credit

Interest Rate

27.50%

Loan Amount

up to R180,000

Repayment

1 months to 72 months
Benefits of uBank
Apply for a loan online
Get

competitive interest rates
Borrow up to

R180000
Bad credit loan calculator
uBank knows how to treat their customers like cold
If you're in the Eastern Cape, Free State, or Gauteng get down to your nearest uBank branch to apply for that bad credit personal loan.
Friendly and efficient consultants are waiting for you to bring them the following:
Your South African ID or a valid passport if you aren't a South African citizen
Your most recent payslip (it must be an original)
If you are not a South African citizen you'll need to bring a valid work permit as well
Bank statements covering the last three months unless you have an account with uBank
uBank does not insist that you have an account with them, but it makes the process faster and easier if you do. The loan can be paid directly into your uBank account, and they can easily set up a debit order for the repayments from that account.
Following responsible lender, protocol means that uBank won't offer you a long or short-term loan they know you can't afford. They'll also need your permission to do a credit check and weigh up what they find in your credit report. Your bad credit score can count against you during this process.
Improving your credit score isn't an impossible task.
Here are a few things that could count against you:
Too many loan applications in a short time frame
Not checking your credit report means there may be mistakes on it that you can fix.
Missed or late payments; these stay on your report for years so try to avoid them at all costs.
Use debit orders to pay your expenses, cancel credit cards that aren't in use, and if you run into financial trouble the first people you need to call are your lenders and other creditors.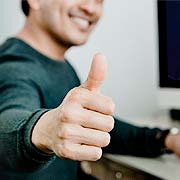 uBank is a trusted & reliable provider of loans bad credit
In our review, uBank adheres to the compliance criteria in accordance with the National Credit Act, where the granting the loan will not cause financial distress to the consumer.
uBank is a registered credit provider in South Africa: NCRCP21
Customer Reviews & Testimonials
"
October 2020
I've been banking with uBank for years, and I find their service fantastic. Their loan terms are fair, and the rates are reasonable.
Jennifer D
— Pretoria —
August 2020
I got into a bit of financial trouble a few years ago and contacted uBank about my loan first thing. They came through for me.
Emily T
— East London —
March 2020
After I got a loan from uBank, I was so impressed that I made them my primary bank. Service does make all the difference.
David G
— Cape Town —
uBank Contact
Contact Number
E-Mail
Website
Physical Address
10 Matuka Cl, Carlswald

Midrand

1684

South Africa
---
Postal Address
Private Bag X 0030, Halfway House, 1685, South Africa