Trusted debt solutions
Settle your debt
Improved cash flow
In-page navigation
---
Author National Debt Advisors. Screenshot of National Debt Advisors website.


[Accessed April 30, 2018]
About National Debt Advisors
At the National Debt Advisors, we care about your well being and are committed to assisting you to get out of debt and - stay out.
Our specialist debt counsellors will be here for you from start to finish and beyond, helping you develop and stick to your new debt repayment plan until you've been issued with your clearance certificate.
Getting to know us better
NDA has helped thousands of South Africans get out of debt by providing them with expert debt counseling services that leverage our strong relationships with most large credit providers. From negotiating lower interest rates to supporting you legally and ensuring your assets are not repossessed through the knowledge and expertise of our attorneys.
National Debt Advisors Services
We provide expert debt counselling services across the country through our website where you can apply for debt counselling and communicate with our consultants through the entire process.
We typically assist people who are over-indebted as a result of personal loans, payday loans, store cards and many other forms of debt.
Our experts will determine the best solution for you
When it comes to debt there is no single solution that will fit everyone's situation and it is for this reason that our experts will evaluate your situation and needs on an individual basis and make a solution tailored to you. We will help you prevent having your assets repossessed, from becoming blacklisted and from having creditors take legal action against you with our solutions.
National Debt Advisors – Debt counsellor
Loan Type

Debt counselling
Benefits of National Debt Advisors
Reliable debt counsellors
Easily

manage your debt
---
We have an effective solution to combat overwhelming debt
If you are struggling to cope with your debt and are considering debt consolidation why not contact NDA and find out what solutions our expert counsellors will suggest for your situation?
With debt counselling, you will only be required to make a single payment towards your debt every month and this payment will be lower than all your total debt payments combined before we intervene to negotiate lower payments with all creditors.
This action will help you to ''keep'' all your debts in one place, instead of having them scattered all over the place. It would create ease for you and help you in the efficient management of your money. With only one payment a month, you would not be worried about multiple things, and all hassle would be swept away from your life. Most importantly, you would also be saved from keeping tracks of payments and terms for multiple loans.
You will be legally protected
When you undergo debt review with us you will be protected from legal action and harassment by creditors since the debt counselling will be enforced by a court order. Apart from this, we will negotiate with your creditors to lower their interest rates where possible and lower your monthly debt repayments to make it possible for you to afford them without being unable to sustain a good quality of life.
We work with professionals, who ensure that you are well covered by the law and saved from all the problems that creditors might pose for you.
Eligibility & requirements
To be eligible, prospective clients must be eighteen years of age or older. Only residents of South Africa would be considered. To qualify for our debt services, it is essential that you are earning a monthly income; hence only the clients who are self-employed or working full time would be considered.
Applicants must be able to submit identification document, bank statements, as well as recent payslips.
Why should you choose us?
We are registered to NCR and this information can be confirmed by searching for us at the NCR website, making us reliable financial service providers. We protect our clients from debt and thus make life easier for you. By ensuring that you are not harassed by creditors or lenders, we bring you under the safe umbrella of law and make sure that you live without hassles.
We have good relations with credit providers, making negotiation easy for us and for the clients, hence we have an amazing success rate. We know how important your time is, which is why we provide our services online, saving you a trip to our office. Lastly, we work with specialized attorneys, and having these experts to aid you, guarantees a high success rate.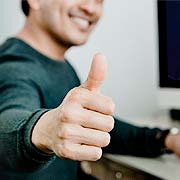 National Debt Advisors is a trusted & reliable provider of debt counselling
In our review, National Debt Advisors adheres to the compliance criteria in accordance with the National Credit Act, where the granting the loan will not cause financial distress to the consumer.
National Debt Advisors is a registered credit provider in South Africa: NCRDC2351
Customer Reviews & Testimonials
"
January 2019
I have been on top of all my money matter after seeking the service at NDA, things are simple and easy now, something I am grateful for
Jabulile P
— Pretoria —
March 2019
I was impressed by the fast and efficient service, it shows that the staff is highly professional.
Tshiamo T
— Durban —
April 2019
The solution provided by NDA was optimal for me and my family, it saved us from a lot of trouble. Best decision I ever made
Thandi M
— Durban —
National Debt Advisors Contact
Contact Number
E-Mail
Website
Physical Address
1st Floor, Wesbank House, 9 Long Street

Cape Town

Cape Town CBD

8000

South Africa
Opening Hours
Monday

08:00 – 17:00

Tuesday

08:00 – 17:00

Wednesday

08:00 – 17:00

Thursday

08:00 – 17:00

Friday

08:00 – 15:00

Saturday

Closed –

Sunday

Closed –