Personal loans up to R250,000
Low-interest starting from 28%
Repayment up to 84 months
In-page navigation
---
Author Capitec Personal Loan. Screenshot of Capitec Personal Loan website.


[Accessed April 30, 2018]
About Capitec Personal Loan
Get great value for money with a personal loan from a highly customer-centric bank.
Capitec Bank is one of Africa's esteemed banks. They have excellent workers with friendly and polite employees that make your experience and journey with them a smooth and stable one. At Capitec bank, client satisfaction is their main goal and they provide support in all avenues that you may need.
With one of the best and most advanced banking infrastructures in Africa, Capitec Bank can help you achieve your financial goals and when it comes to online personal loans they offer some of the best products. Applying with them will enable you to access some of the most competitive rates and flexible terms.
I'm not a Capitec client, can I still apply
Whether it's your first time using Capitec or whether you are a longtime client of theirs, you are welcome to apply for personal finance with them. The loans can be used to purchase a vehicle, renovate your kitchen, take the family on their first trip overseas and so much more.
Their end goal is to give you financial freedom and liberty. You should not be limited to an extent that stops you from living your best life. Capitec is the bank for you, regardless of your situation. They consider you worth helping and will always put your needs first.
Capitec Personal Loan Services
There are so many genuinely good reasons why you should choose Capitec as your bank and place of refuge.
Their customer base is increasing daily and they welcome so many clients with open arms without judging their past financial mistakes.
A bank that wants their customers to go further
They are all about simplicity and when you choose them you are choosing a banking partner that strives to get you where you want to go. By using the shortest and simplest route, obtaining a better life and living circumstances is no longer impossible for you.
Personal loan plans above obstacles
At Capitec they offer you loans that can be applied for quickly and easily. They have long-term loans of up to R250,000. These loans are ideal for home renovations, purchasing furniture, or financing the purchase of a motor vehicle.
Capitec Personal Loan – Personal loan
Loan Type

Personal loans

Interest Rate

from 28%

Loan Amount

up to R250,000

Repayment

30 days to 84 months

Decision

24 hours
Benefits of Capitec Personal Loan
Competitive interest rates starting from 28%
Get a personal loan up to R250,000
Flexible repayment terms and conditions
Our personal loans are a highly attractive loan option due to their flexibility and versatility
While most lenders claim to be transparent, very few of them list their rates or fees on their websites like Capitec.
With Capitec you can always be sure that they do not beat around the bush with their clients. They give it to you like it is, uncomplicated, simple, affordable, and flexible.
They have listed all of their rates and fees on their website for you to easily view.
Benefits of a Capitec loan
Competitive interest rates from 10,25%.
Get a loan up to R250,000.
Flexible terms and conditions.
Affordable repayment terms.
Friendly employees.
User-friendly online call line and webpage.
Enjoy highly attractive loan options with optimal flexibility and versatility. Applying for a loan could not be easier. With an online loan application option, simple terms, utter transparency, and quick turnaround times. They are the lender for you.
What you need to do to apply:
Your original identification document stating that you are 18 years or older.
Your latest salary slip.
3 bank statements of the last 3 consecutive months.
Should your name differ from the name stated on your ID, then a marriage certificate, name change letter, or divorce court order will be required.
Here are a few ways for you to apply:
You can either apply for the loan online.
You have the option of visiting your nearest Capitec branch.
You can use their app, or call them.
Follow their 3-step application process
Step 1:
You will have to fill out a form that asks you for details such as your name, surname, address, occupation, income, and expenses. You should provide necessary supporting documentation which includes your ID, bank statements, payslips, and proof of residence.
Step 2:
After you have completed the application form, and double-checked your information, you can submit the form.
Step 3:
At this point you will get an SMS or email depending on the information you provided, to inform you that your application is being processed. You will receive feedback shortly on the outcome of your application.
Capitec has a hands-on approach to ensure optimal convenience
One of the best things about the modern age today is the advancement of technology. Technology has allowed them to make banking more available and more efficient than ever before.
You can enjoy using their simple online loan tools
Their calculator will allow you to determine the appropriate personal loan amount. As well as the term for your loan by calculating the monthly repayments for you. In this way, you can determine exactly how much you will be able to afford to repay monthly and start planning your budget.
Live better with the bank that cares about you and your finances.
Affordable rates and fees
Capitec's loans carry an interest rate starting from as low as 10,25% and you will have 5 - 84 months to repay your loan, depending on the amount that you applied for. Capitec offers the best finance options to you based on your profile and needs.
Their monthly fees are notably lower than other banks, and they strive to give you the best of the best options.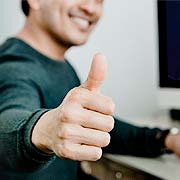 Capitec Personal Loan is a trusted & reliable provider of personal loans
In our review, Capitec Personal Loan adheres to the compliance criteria in accordance with the National Credit Act, where the granting the loan will not cause financial distress to the consumer.
Capitec Personal Loan is a registered credit provider in South Africa: NCRCP13
Customer Reviews & Testimonials
"
November 2018
When I joined Capitec bank I did not realise that I was joining a family. Thank you for always having my back through the tough and the easy times!
Jo-Anne M
— Benoni —
August 2020
With the help of Capitec I was able to purchase my daughter her first car. She now does not have to struggle with getting back and forth to university. Thank you for helping make our lives simple...
Mavuso P
— Randburg —
January 2021
Finally a lender that is upfront about all their costs! I feel so confident in banking with Capitec because I know that they are looking out for my best interests instead of their own.
Pauline M
— Vereeniging —
December 2021
Capitec gave me the chance that I deserved while all the other lenders and banks turned me away. Thank you for helping me when others would not.
Xabiso M
— Nelspruit —
February 2021
Capitec has a friendly and professional service that I have grown to love; it is not my first time dealing with Capitec and it will definitely not be my last. They come highly recommended on my l...
Natasha M
— Oudtshoorn —
Capitec Personal Loan Contact
Contact Number
E-Mail
Website
Physical Address
212, Zevenwacht Mall, Polkadraai Rd & Van Riebeeck Road

Cape Town

Western Cape

7579

South Africa
Opening Hours
Monday

09:00 – 18:00

Tuesday

09:00 – 18:00

Wednesday

09:00 – 18:00

Thursday

09:00 – 18:00

Friday

09:00 – 18:00

Saturday

08:00 – 14:00

Sunday

09:00 – 13:00